2 Ocak 2010 Cumartesi
, Kategori:
Kitaplar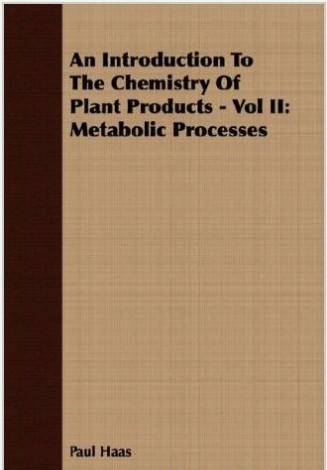 Publisher: Obscure Press (March 15, 2007) | ISBN: 1406719560 | Pages: 148 | PDF | 4.3 MB
The study of plant life which in its fundamentals is physico chemical, is in its broad aspect the study of the origin ol life, since the plant arrived before the animal had its being. This attitude is frankly mechanistic, to some minds grossly materialistic, but more progress may be anticipated by follow ing mechanistic hypotheses than by the pursuit of theses based on foundations the stability of which is not yet agreed on. The present state of knowledge, however, does not permit a full physico-chemical explanation even of phenomena ap parently purely chemical, and sooner or later a stage is reached when agencies of a vital istic nature have to be offered in explanation.

The problems immediately involved may best be ordered and formulated by a consideration, intentionally elementary, of the history of a seed planted in good ground. The period of rest completed, a period which varies much in duration and in different species, a sowed seed begins its germination by the imbibition of water, provided the conditions, chiefly of moisture, temperature and aeration, are suitable. When the seed coat is saturated, water is absorbed by the under lying structures both by imbibition and by osmosis, for the seed coat, although it may be impermeable to certain sub stances, is permeable to water…
An Introduction To The Chemistry Of Plant Products – Vol II: Metabolic Processes by Paul Haas için yorumlar kapalı