11 Şubat 2010 Perşembe
, Kategori:
Kitaplar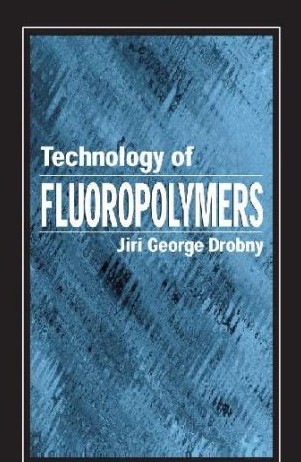 Publisher: CRC Press | ISBN: 0849302463 | 2000 | Pages: 184 | PDF | 6.2 MB
Since Plunkett's discovery of Teflon (PTFE) in 1938, many new types of fluorine-containing polymers have been developed, especially during last two decades. The worldwide annual production capacity for fluoropolymers is estimated to be 135,000 metric tons. Continuing research and development provides new and interesting products that will help advance other technological fields, health care and consumer products, to name a few, and will greatly contribute to the improvement of our quality of life. Written by an industry veteran, Technology of Fluoropolymers provides comprehensive, state-of-the-art information on the chemistry, properties, and applications of commercially available fluoropolymers, including new and emerging polymers and technologies. It contains basic scientific information, yet is primarily geared toward practical processes and applications. Particular attention is given to the structure-property relationships in order to help understand the behavior in processing and service. With a practical, well-organized approach, the author provides an accessible introduction to fluoropolymers for those just entering the field, and a solid reference for those already working in the industry.
Technology of Fluoropolymers by Jiri George Drobny için yorumlar kapalı